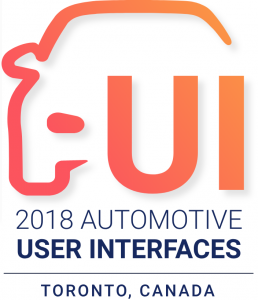 HFASt is hosting the 10th International ACM Conference on Automotive User Interfaces and Interactive Vehicular Applications in Toronto on September 23-25, 2018.
AutomotiveUI is the premier forum for UI research in the automotive domain. The conference brings together researchers and practitioners interested in both the technical and the human aspects of in-vehicle user interfaces and applications, to provide a forum for the exchange of technical information concerning research (and practice) and educational activities for motor vehicle user interface development.
Visit AutoUI's website for registration and further information.